Description
gloTherapeutics Therapeutic Body Exfoliant 5 oz available now at BeautyStoreDepot.com.
glotherapeutics Therapeutic Body Exfoliant 5 oz
Smooths and polishes the skin's surface. A dual-action chemical and physical exfoliator with a potent combination of Lactic and Salicylic Acids smooths, brightens and deep cleans the follicle helping prevent rough, bumpy skin. Powdered Bamboo Stem Extract lifts away dead skin cells without irritation.  Recommended for skin in need of exfoliation and smoothing and skin conditions such as Keratosis Pilaris, Psoriasis, body blemishes, ingrown hairs and shaving bumps.
Rough, bumpy skin on the back of you're arms? You're not alone!
This common skin condition is called Keratosis Pilaris and happens when an excess of keratin accumulates in and around the hair follicle, resulting in bumpy, rough patches (often accompanied by redness) frequently found on the skin of the upper arms, thighs and chest. To help KP, focus on hydration and gentle exfoliation.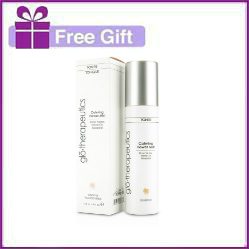 FREE GIFT!
Purchase $125 or more in gloTherapeutics products and get a FREE
gloTherapeutics Calming Flower Mist Travel Size
A $10 Value!